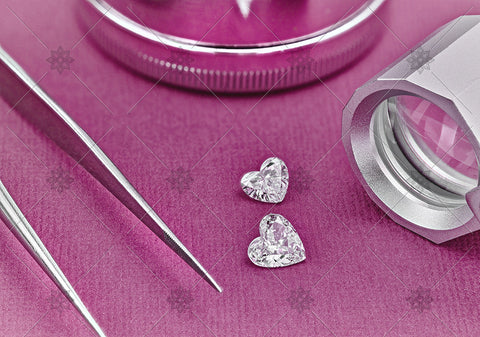 Size: __px
Heart Shaped Diamonds - MJ1056
LICENSE TYPE: What are these?
Download instantly: Once purchased an email will be sent instantly with the download link. Available 24/7. Read our FAQ for more.
Pair of Heart Shaped Diamonds on Pink
This is a high resolution (3000px) sharp image of a pair of beautiful heart shaped diamonds and diamond grading accessories. Great image for a webpage banner, hi resolution print or blog. This beautiful shot has been taken by the stunning Phase one camera system for only the best high quality shots in the world. 
Our images can be added to any website page or print document with ease. 
File Delivery
Once you have made payment through our secure facility your products will be emailed to you instantly for download to your computer. (If there is a delay please give at least 1 hour before contacting us).