Get Creative
Update your Jewellery website with new design resources, images apps, and graphics.
JEWELLERY SKETCHES
There's something beautiful and personal about pencil on paper. An enduring appeal, rich in inspiration and creative development. Sketching is a powerful process that transcends technology and helps discover beautiful ideas.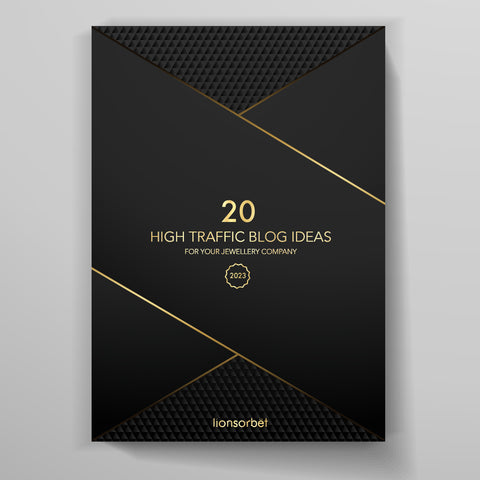 20 High Traffic Blog ideas for your Jewellery Website - eBook
Need blog ideas but are not sure what to write? Finding it difficult to know what search terms are getting the most traffic?  Our SEO Experts at Lionsorbet have completed an extensive keyword research project to bring you 20 high-traffic search terms for the diamond and jewellery industry.
Save time and money on research and write these 20 blogs now.
View product details
LIFESTYLE
There is nothing more captivating than showing products in the way they are intended to be worn, making them relatable and authentic, and allowing customers to see the product in a way that they can instantly understand.