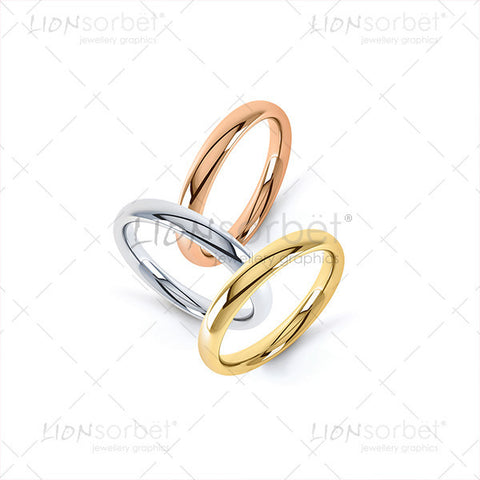 Size: __px
Colour Wedding Ring Pack - WP009
LICENSE TYPE: What are these?
Download instantly: Once purchased an email will be sent instantly with the download link. Available 24/7. Read our FAQ for more.
Beautiful Colour Wedding Ring Image Pack in 4 exciting Colours
This is a beautiful set of wedding rings featuring the D shape court profile (Paris Profile) in White, Yellow and Rose Gold in 4 Colour backgrounds. This is a a great featured image for your website or project. It is also a great image to use as a cover photograph in print or in an on-line advert.
Image Options
This image pack comes with 1 image view presented on both white, Hot Pink, Ruby Red and Sea Blue backgrounds and includes a transparent cut out image for use in layouts or using on a bespoke background colour.
File Delivery
Once you have made payment through our secure facility your products will be emailed to you instantly for download to your computer. (If there is a delay please give at least 1 hour before contacting us).
Need Larger Editable Images?
You can take advantage of our stunning large format documents provided in high resolution tiff files or layered Photoshop files too. These files can be used in high quality artwork, print and marketing brochures or scaled down for web use. These can be arranged on request for this item.
Email us at info@lionsorbet.com quoting Ref: WP009