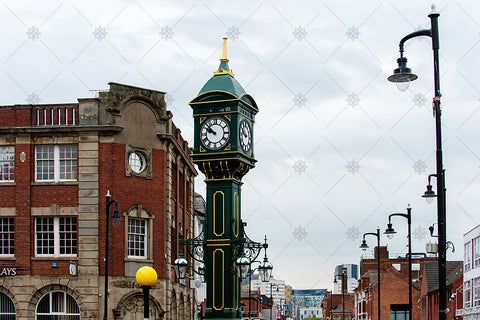 Size: 1802 x 1200px
Birmingham's Jewellery Quarter Clock Tower - JQ8
LICENSE TYPE: What are these?
Download instantly: Once purchased an email will be sent instantly with the download link. Available 24/7. Read our FAQ for more.
*For editorial use only
Photograph in Colour of the Clock Tower in Birmingham's Jewellery Quarter
The Jewellery Quarter is an area of Birmingham, England. Situated in the south of the Hockley area of the city centre, there is a population of around 3,000 people in a 1.07-square-kilometre area. It is most famous for being Birmingham's jewellery quarter and centre of the Midlands diamond and Jewellery trade.
File Delivery
Once you have made payment through our secure facility your products will be emailed to you instantly for download to your computer. (If there is a delay please give at least 1 hour before contacting us).