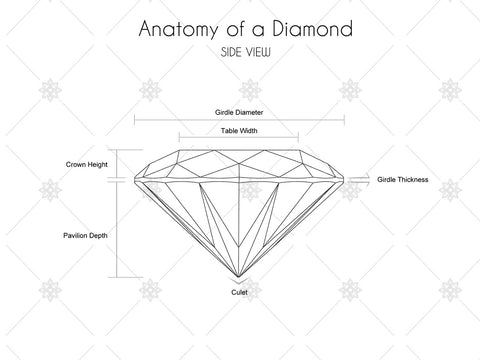 Size: __px
Anatomy of a Diamond Image - CJ007
LICENSE TYPE: What are these?
Download instantly: Once purchased an email will be sent instantly with the download link. Available 24/7. Read our FAQ for more.
Annotated Diamond Image Pack
This is a high quality, accurate image pack of a side view diamond, annotated to show its different parts. The pack presents three variations of the same image, one with a presentable title, and the other two with text variations highlighting the Diamond Girdle, Culet, Table, Crown, and Pavilion.