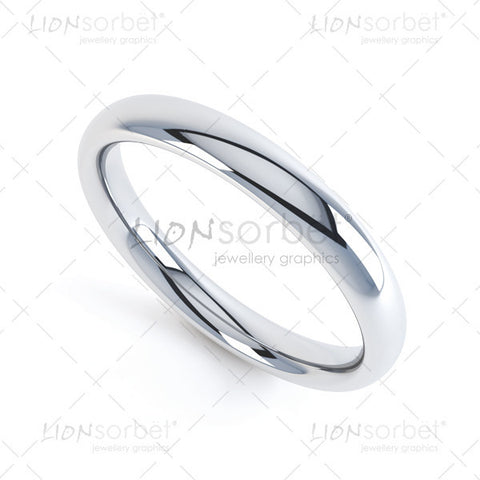 Size: __px
3mm Court Shaped Wedding Ring
LICENSE TYPE: What are these?
Download instantly: Once purchased an email will be sent instantly with the download link. Available 24/7. Read our FAQ for more.
3mm Court Shaped Wedding Ring Image
This is a beautiful 3mm Court shaped Ladies wedding ring image. This is a popular profile and a great image to showcase to customers looking to purchase this style of ring. It is also a great image to use as a cover photograph in print or in an on-line advert.
We have taken great care and attention has been taken to ensure this wedding ring profile is 100% accurate and conveys the true shape that this ring style provides. 
Image Options
This image pack comes with 1 image view presented on both white backgrounds and transparent cut out images.
Our images are created on brilliant white backgrounds allowing them to be added to any website page or print document with ease. You can take advantage of our stunning large format documents provided in high resolution, layered Photoshop files too. These files provide transparent diamond views with separate shadows and reflections to use in high quality artwork, print and marketing brochures or scaled down for web use. Contact us directly for these specific options.