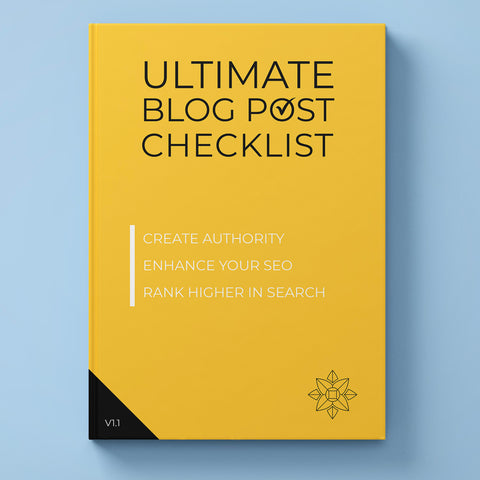 Size: Screen Size
Ultimate Blog Post Checklist for Jewellers - 2023 PDF
LICENSE TYPE: What are these?
Download instantly: Once purchased an email will be sent instantly with the download link. Available 24/7. Read our FAQ for more.
PDF for Screens, Tablets, and Kindle 
A handy guide to ensure your blog posts are SEO friendly - Updated for 2023
Introducing the Ultimate Blog Post Checklist for Jewellers, a simple, 2 page guide to ensure your blog posts are SEO-friendly. Following our checklist will enhance your online presence and attract more customers to your website. This downloadable PDF checklist is designed specifically for jewellers who want to optimise their blog content and boost their search engine rankings.
Crafted by industry experts and SEO professionals, this checklist ensures you or your staff are making the most out of the content that you work hard to create.
Use this to check blog posts written by your team, or your out workers that are doing your research. Make sure they follow each step to help your content rank higher and increase its reach across the internet. 
Content Distribution
We've also added a simple checklist for where you should be or can be posting and distributing your content online to not only boost its engagement but create opportunities for link building and content sharing across multiple networks. 
Print it out
This checklist is designed to print out and use as a physical checklist when you are researching, writing and completing your blog posts to ensure you have covered all areas.