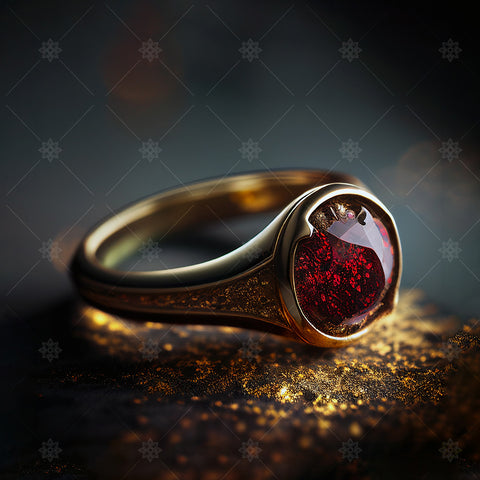 Size: 2400 x 2400 px
Ruby Red Gemstone Concept Ring - CCJ1006
Concept Art. These products are pre-visualised in 3D,. AI and Digital Illustration to present future jewellery concepts.Great for inspiration or adding some interest to your website, social feeds or company project.
Download instantly: Once purchased an email will be sent instantly with the download link. Available 24/7. Read our FAQ for more.
A ring made for royalty. Detailed concept ring presenting a deep yellow gold mount with a blood red round center stone with textured details and engraving embellished on the ring. High Jewellery, Natural ring designs. Concept Jewellery. Rotal Jewellery Art. Gemstone ring Designs.